RRA Awards
RRA Research Innovation and Leadership Award:
This award will honor an AUR member who is a visionary and made significant contributions to advance radiology research, innovation, leadership, mentorship and growth of RRA. Nominations will be sought by the RRA Awards Committee (annually) and a decision will be made and forwarded to the RRA Executive Committee for final approval. The RRA President will present the award during the AUR Annual Meeting to the recipient. Award application deadline: The 2023 application cycle will reopen in the fall.
2023 Award Recipient
David A. Mankoff, MD, PhD

Previous Award Recipients
2022 No Award Given
2021 No Award Given

2020 Carolyn C. Meltzer, MD

2019 Rathan M. Subramaniam, MD, PhD, MPH

2018 King C. Li, MD, MBA

2017 Jonathan S. Lewin, MD

2016 Ronald L. Arenson, MD

2015 Robert F. Mattrey, MD

2014 Donald P. Harrington, MD

2013 N. Reed Dunnick, MD
Radiology Research Alliance (RRA) New Investigator Award
Purpose: To Recognize a Promising New Investigator

A plaque will be awarded at the AUR Annual Meeting.

This award is open to AUR members within 6 years of their first academic appointment as Instructor or Assistant Professor. This individual is typically a clinician-scientist in their early to mid-career when they become independent or on their way to becoming independent investigators.

To nominate an individual, send a cover letter, signed by the Chair, Vice Chair or Division Chief, stating the reasons why the nominee is a good candidate for the award. Also, include a copy of the nominee's CV. Award application deadline: October 26, 2022.
2023 Award Recipient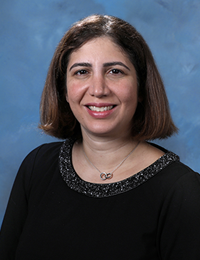 Gelareh Sadigh, MD

Previous Winners:
2022 No Award Given

2021 Terence P. Gade, MD, PhD

2020 Ramon F. Barajas Jr, MD

2019 Erik. H Middlebrooks, MD

2018 Lars J. Grimm, MD

2017 Christoph I. Lee, MD

2016 Andrew B. Rosenkrantz, MD

2015 Vikas Gulani, MD, PhD

2014 David M. Schuster, MD

2013 Gary D. Luker, MD

2012 No Award Given

2011 Srini Tridandapani, MD, PhD

2010 Rathan Subramaniam, MD, PhD

2009 Miriam A. Bredella, MD

2008 No Award Given

2007 Claude Sirlin, MD

2006 Heike E. Daldrup-Link, MD